Members gathered at the Elks Hall last Tuesday, April 9th, for the 18th regular meeting of the Hamden Fire Retirees' Association. President Mark Barletta welcomed our old friend and colleague Ed Kopjanski to his first meeting. We'd been trying to find Ed for four years! Ed retired in 1984 after 26 years on the job. He and his wife Judy now live in Madison.
Ed Kopjanski, Bobby Viglione, Mark Barletta and Ray Dobbs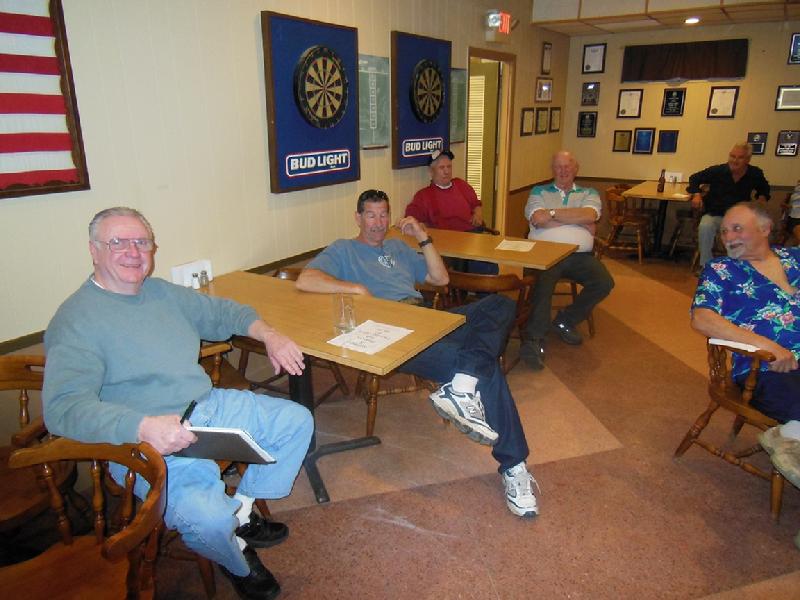 John Reynolds, John O'Dea, Ed Kopjanski, Gil Spencer, Bobby Viglione and Chick Manware
Chick Manware, Harold Mangler, Tom Doherty, Richie Lostritto, and Augie Williams. Ray Dobbs, Jim Leddy and Ralph Purificato at the table in back.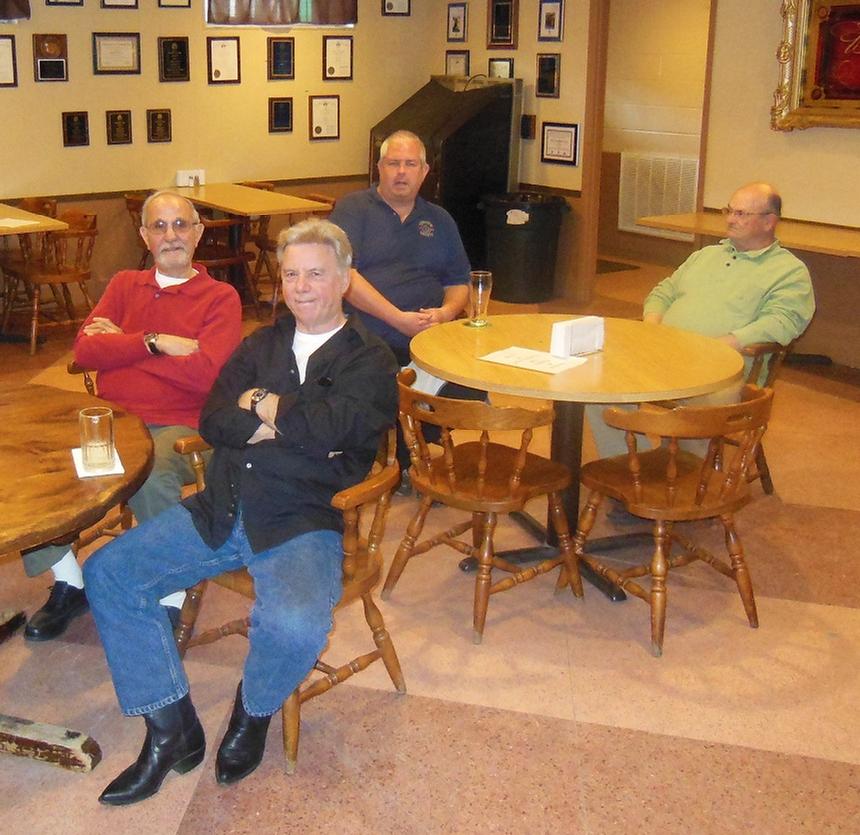 Richie Lostritto, Augie Williams, Brian Forsyth and Joe Yoga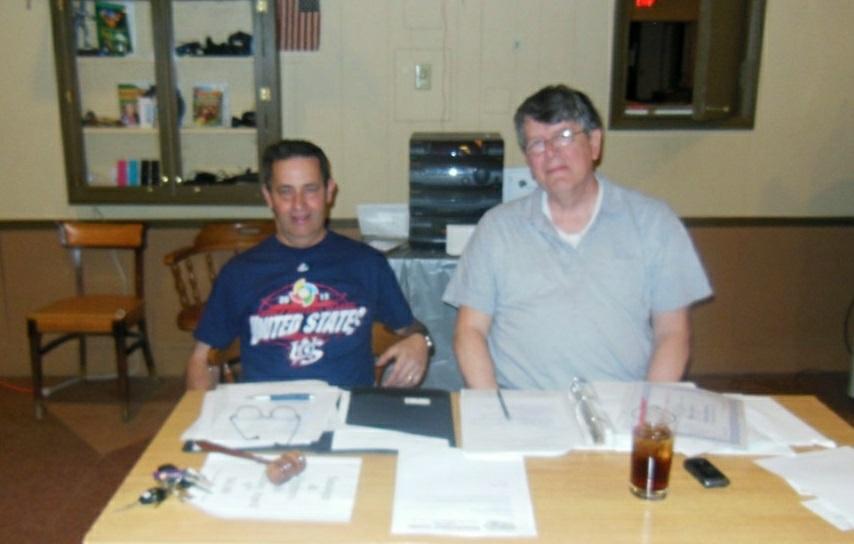 Mark Barletta and Dave Johnson
COPYRIGHT NOTICE

Unless otherwise cited or in the Public Domain,
all material on this website,
including all original photos, essays, articles and commentary published herein, are © Copyright 2009-2017 by the Hamden Fire Retirees' Association, Inc., and may not be copied or republished in whole or in part without prior written permission of the Hamden Fire Retirees Association, Inc.

Official website of The Hamden Fire Retirees' Association, Inc.
Website powered by Network Solutions®