HFRA "AUTUMN" MEETING
Wednesday, October 9, 2013

Our 20th meeting was held at the Hamden Elks Lodge, with 16 members attending. Members voted final approval to two by-law changes. Annual dues are increased by $3 and future quarterly meetings will be held during the same months, but on either the 2nd Tuesday, Wednesday or Thursday on a rotating basis. Minutes of the meeting are posted on the Members Only pages.

Bob Mordecai took these photos of the gathering (CLICK to enlarge).



Bob Mordecai Elected HFRA President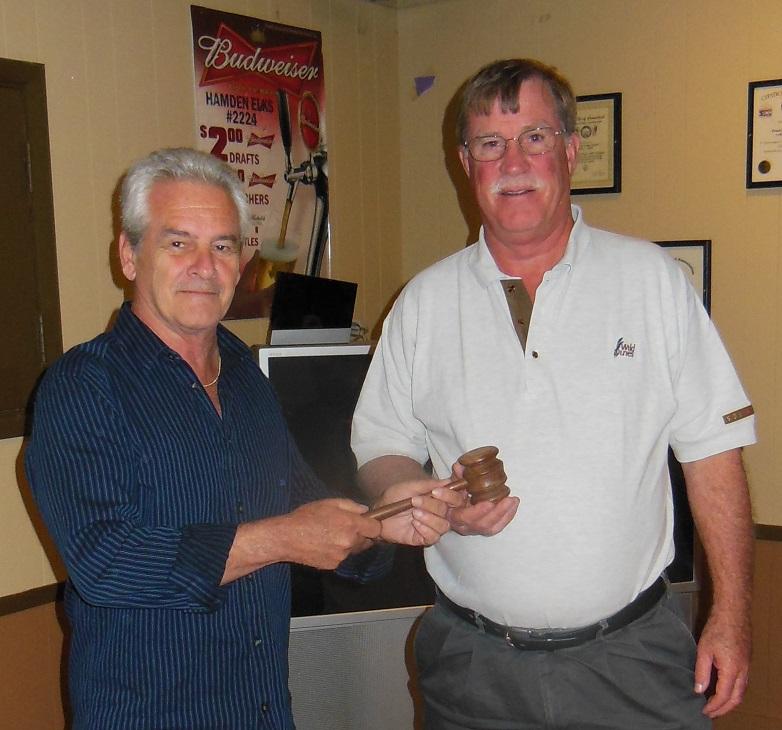 HFRA VP Bob Viglione passes the gavel to newly elected HFRA President Bob Mordecai
Election of
HFRA officers for 2014 took place at the 20th meeting of the association
last Wednesday. Bob Mordecai was unanimously elected president of the Association.
HFRA
vice president Bob Viglione
officially presented
Bob
with the gavel on behalf of
former HFRA president Mark Barletta, who had moved to Florida the previous week.
Bob served previously as one
of
the three
HFRA trustees. Jim Dunlop was elected to fill the three-year trustee slot vacated by Bob, and will serve until Dec. 31, 2016. Bob Viglione and Dave Johnson were re-elected to serve
as
vice
president and secretary/treasurer, respectively.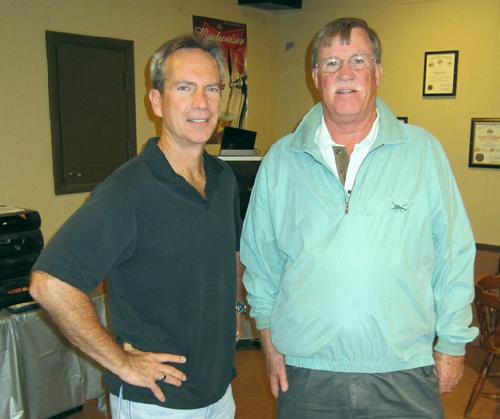 New trustee Jim Dunlop with new president Bob Mordecai
As

his first official act as

the new

HFRA president, Bob Mordecai presented member Brain Forsyth with

a

well deserved

special

plaque from the membership that reads,

"The Membership of the Hamden Fire Retirees Association recognizes with sincere gratitude and appreciation your outstanding efforts and dedication in providing fine meals to your brother retirees at quarterly meetings since our first year."

Brian has

planned and prepared

excellent meals for his fellow

HFRA members since the first meeting

to

be

held at the Elks Hall in November 2009. Thanks, Brian!



More Views of the Fall Meeting - October 9, 2013
Photos by Bob Mordecai and Dave Johnson
(CLICK to enlarge any of them)
COPYRIGHT NOTICE

Unless otherwise cited or in the Public Domain,
all material on this website,
including all original photos, essays, articles and commentary published herein, are © Copyright 2009-2017 by the Hamden Fire Retirees' Association, Inc., and may not be copied or republished in whole or in part without prior written permission of the Hamden Fire Retirees Association, Inc.

Official website of The Hamden Fire Retirees' Association, Inc.
Website powered by Network Solutions®