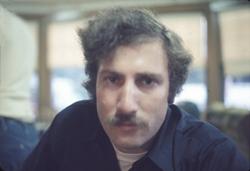 Ff. Tony "Moonman" Melillo
Anthony "Tony" ("Moonman") Melillo
October 6, 1945 - October 19, 2022
It is with great sadness that we report the passing of retired Firefighter Tony Melillo (77) Wednesday morning in New Hampshire following a brief illness. Tony served on the department from 1969 until his retirement in 1996, and was a member of the HFRA and the HGSRA. In 1987, Tony was appointed to the position of Mechanic in the Repair Shop, a position he held until returning to the line in January 1991.

There was no question but that Tony marched to a different drummer than most folks, but he was the genuine article when it came to his devotion to helping others. One of Tony's passions was astronomy, which often found him in the backyard of Station 5 in the middle of the night staring at the heavens through his telescope.

In a career culture that is rife with nicknames, his passion resulted in his department colleagues dubbing him "Moonman," which he really appreciated.
Tony is survived by his wife Betty and several siblings, and was predeceased 40 years ago by his two-year old daughter Astrid, whom he now joins. Arrangements are incomplete at this time, but will be announced on the website once they are known.
Please keep Betty and the rest of Tony's family in your thoughts and prayers at this sad time.
March 13, 1987
Tony is sworn in as the department's Mechanic by then-Town Clerk Karen O'Brien, who served during the only term of John DeNicola Jr. At right, he is congratulated by Chief John Tramontano. Tony was a genuine "gearhead," whose automotive knowledge was extensive.
Tony and Howie Hurlburt Sr. mugging it up as what appear to be WWII-era enemy submariners, as Firefighter and future Assistant Chief Walt Macdowall looks on. The three of them were down at the PW doing some foam training.
Behind Station 5 in late 1972, Eddy Doiron caught this photo of Tony working on his 1966 Chevy Malibu, which was his pride and joy. The khaki work uniforms were replaced by the current blue work uniforms later that year.
With Rev. Sanderson unable to attend the 2018 Retirement Dinner due to a broken hip, a thoughtful invocation was offered by retiree Tony Melillo, who was a deacon in his church in New Hampshire.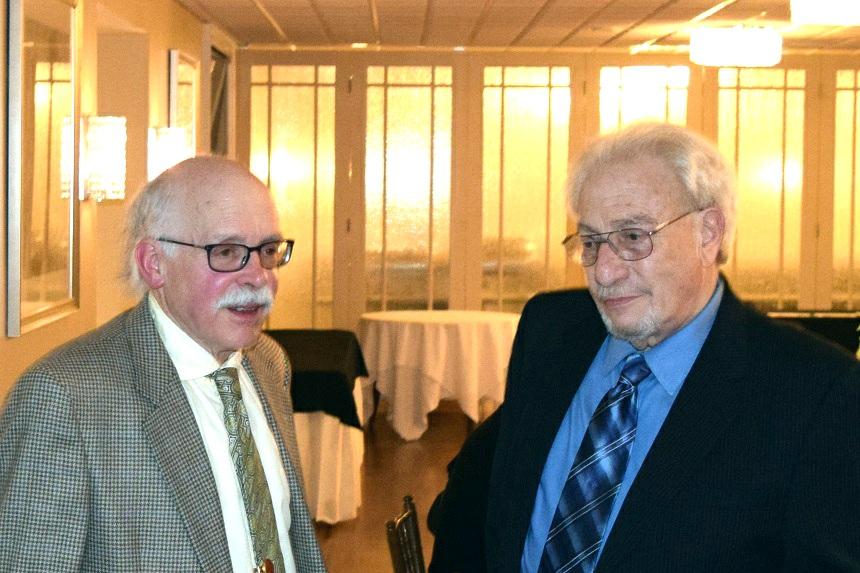 Mike Murray (2005 dinner honoree) and Tony "Moonman" Melillo (1997 dinner honoree)
Tony succeeded Mike Murray (left) as department mechanic in 1987, after Mike succeeded Paul Wetmore Sr. as Asst. Superintendent of Alarms and Apparatus following the retirement of Richie Lostritto. Tony returned to the line in January 1991.
| | |
| --- | --- |
| In Co. 5 uniform for a New York parade in June 1975 | All spiffed up for a colleague's 1980 wedding |
Tony was among a dozen or so members of the Mt. Carmel Volunteer Fire Company who were invited to march in the Southern New York Volunteer Firemen's Convention in June 1975. Although Tony was a career member of the department, at the time it was permissible for career members to also be social members of Hamden volunteer fire companies.
This photo was sent to the website from Ed Doiron Jr., whose dad's camera snapped this gem at a Halloween party at Hamden's Pumpernickel Pub forty-five years ago. Tony (far right), of course, is dressed as his own version of R2-D2, from the iconic sci-fi hit of the decade that was released only a few months earlier.
Also from the same film, Ed (middle) is dressed as a character who was voiced by James Earl Jones. The guy on the far left, who really should have gone as Herman Munster, won First Prize that night as a "dirty old man." (Note the girls' bicycle seat to enhance authenticity.)
COPYRIGHT NOTICE

Unless otherwise cited or in the Public Domain,
all material on this website,
including all original photos, essays, articles and commentary published herein, are Copyright © 2009-2023 by the Hamden Fire Retirees Association, Inc., and may not be copied or republished in whole or in part without prior written permission of the Hamden Fire Retirees Association, Inc.

Official website of the Hamden Fire Retirees Association, Inc.
Website powered by Network Solutions®