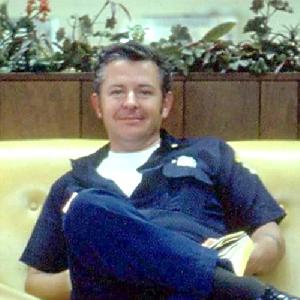 Ff. Guy White - 1978
Firefighter Guy White
(1938 - 2022)

We regret to report the passing in Florida last Wednesday, August 10th, of former Hamden Firefighter Guy White (83), who served as a career member of the department from 1971 to 1978, when he left to
take a position in the insurance industry in Georgia.
A veteran of the United States Marine Corps, Guy
had been a member of the West Woods Volunteer Fire Association before joining the career department in 1971 with the first wave of new personnel after the 42-hour workweek was instituted. He was assigned to Station 3, where he was assigned to both Engine 3 (Telesqurt) and Truck 2.
Guy leaves his wife Carolyn, a daughter Denise, and a son Guy Carl White III.
His family reports that he will be cremated and interred at the National Military Cemetery in Canton, Georgia.
Please keep Guy's family in your thoughts and prayers at this sad time.
Post 8/14/2022

Memorial Day 1971 - L-R: Guy, Ralph Tomaselli, and Chick Manware, pictured in front of the Gulf gas station that is still there at Dixwell and Old Dixwell Avenues. Gasoline costs ten times as much now as it did then. (Photo from Guy's collection)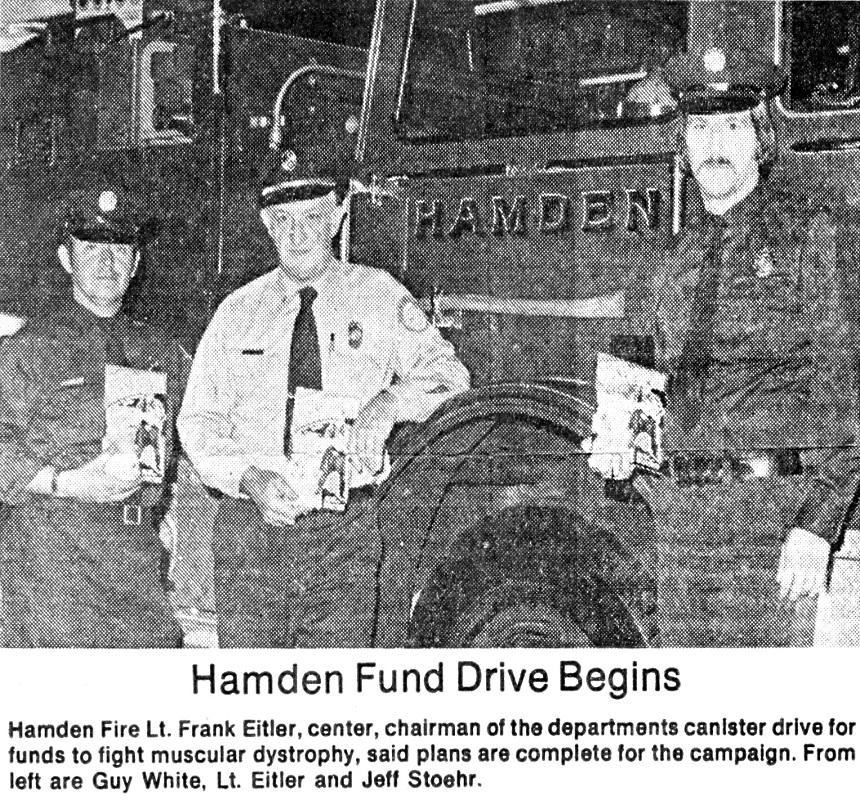 Guy with Lieut. Frank Eitler and Ff. Jeff Stoehr in a December 1975 newspaper photo about the MDA drive that year.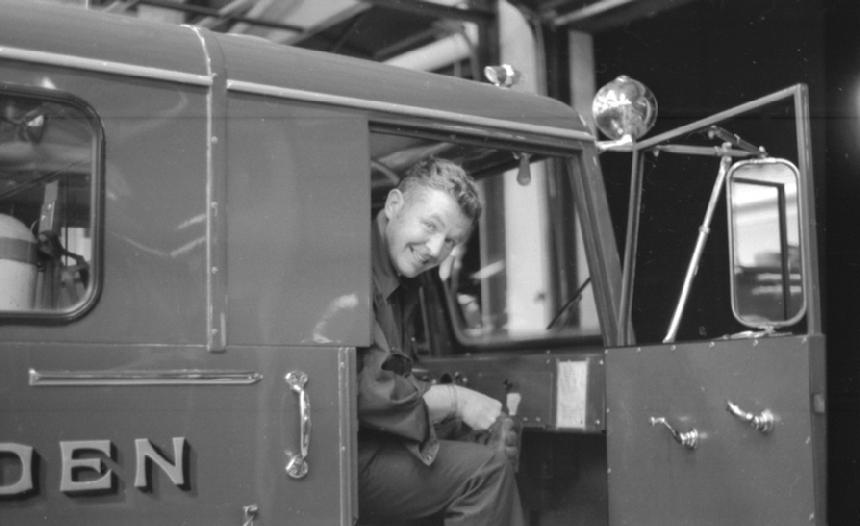 Guy in the 1970 Maxim 100' aerial ladder truck - Truck 2
Never short on firehouse shenanigans, Guy holds Lt. Frank Eitler at bay
with a genuine bullwhip in hand (where the hell did he ever get that?)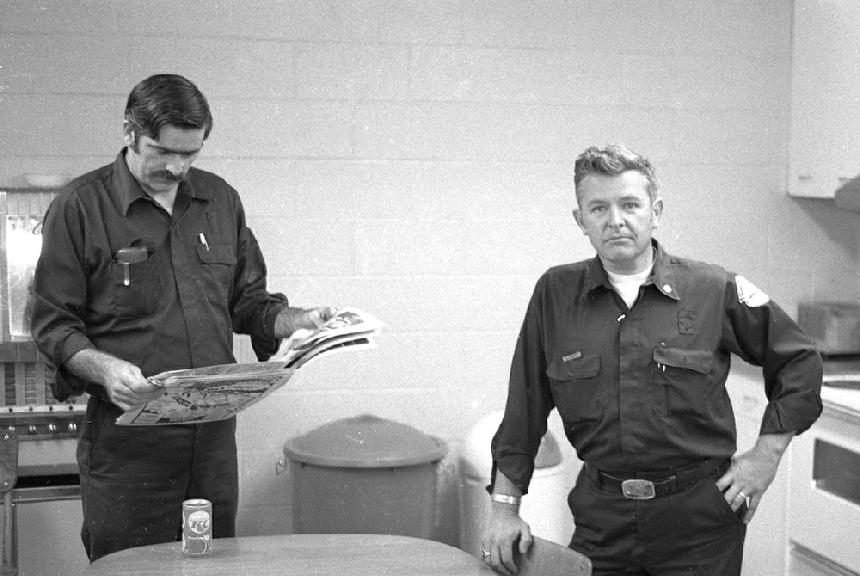 Ray Reilly and Guy in the kitchen at 3's. Looks a lot different today.
| | |
| --- | --- |
| Just before the 1800 change of shift "mill" | Guy's 40th birthday in 1978 - L-R: Dep. Chief (shift commander) George Reutenauer, Lieut. Frank Eitler, Ray Reilly, Guy, Jeff Stoehr, Danny Murphy, and Dave Johnson behind the camera |
COPYRIGHT NOTICE

Unless otherwise cited or in the Public Domain,
all material on this website,
including all original photos, essays, articles and commentary published herein, are Copyright © 2009-2023 by the Hamden Fire Retirees Association, Inc., and may not be copied or republished in whole or in part without prior written permission of the Hamden Fire Retirees Association, Inc.

Official website of the Hamden Fire Retirees Association, Inc.
Website powered by Network Solutions®