Davenport Residence Fire


125 Putnam Avenue
Wednesday, May 25, 1988
CLICK to view Davenport Fire video

The Hamden Fire Department was challenged to the max

thirty years ago this week, when fire broke out in the first-floor library at the Davenport Residence at 125 Putnam Avenue, sending smoke throughout the

eight story apartment building for the elderly.

CLICK on top photo to view a ten minute video that was produced by the

department's

training division

. Amateur videos, TV news videoes,

and actual HFD radio transmissions

illustrate

the extraordinary

efforts

put forth by Hamden's firefighters, as well as those of the Bethany, Cheshire, New Haven, and North Haven departments, from the time of dispatch until the fire was out and the building completely evacuated.

An effective incident command system, early calls for mutual aid, and the C-MED emergency medical disaster plan all

dovetailed perfectly to avert what would have been a major tragedy.

CLICK on the lower photo to view several news stories that were provided by the WTNH-8 and WFSB-3 news departments. The video begins with a scene from the final

episode

of

an

iconic 1980s NBC television series

that was being broadcast at the

exact moment

the Gamewell

alarm

was being transmitted

from the scene. A

few minutes later came

the news

bulletin during the 11 o'clock news on Channel 8.

Originally posted 5/24/10




CLICKI to view Davenport news stories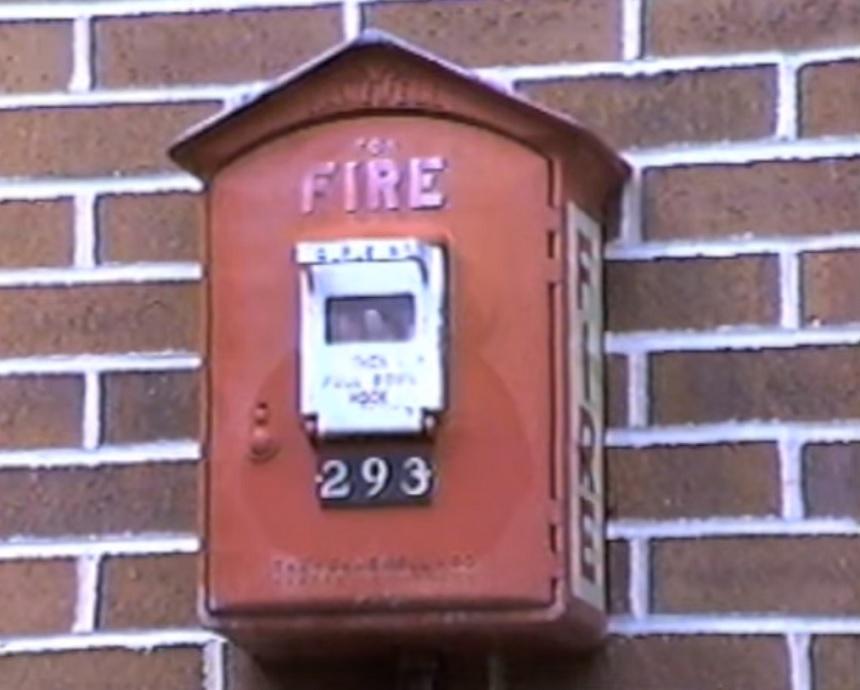 BOX 293 - Located on the Clifford Street side of Davenport Residence
Below,
a
continuation of the above front page story featured
John Mongillo Jr's photo of Capt. Bill Coppola leading one of many elderly residents that he and his crew had rescued during the mass evacuation
of the smoke-filled Davenport Residence.
Mutual aid came from New Haven, Bethany, North Haven, and Cheshire. In this photo,

Chief John Tramontano directs the crew of New Haven's Truck 6, commanded
by NHFD Lieut. Clyde Stewart, as it sets up in the parking area off Clifford Street.
This image below was captured from a video made by the training division a few weeks after the fire, recreating
the mutual aid response to the Davenport fire by New Haven's Truck 6. However, it is not the same Truck 6 pictured above at the Davenport Residence fire
. When Truck 6 returned to quarters from Hamden on the morning of May 26, 1988, the old Seagrave ladder truck was permanently removed from service, the Davenport Residence being its final run. It was New Haven's last truck equipped with wooden ground ladders.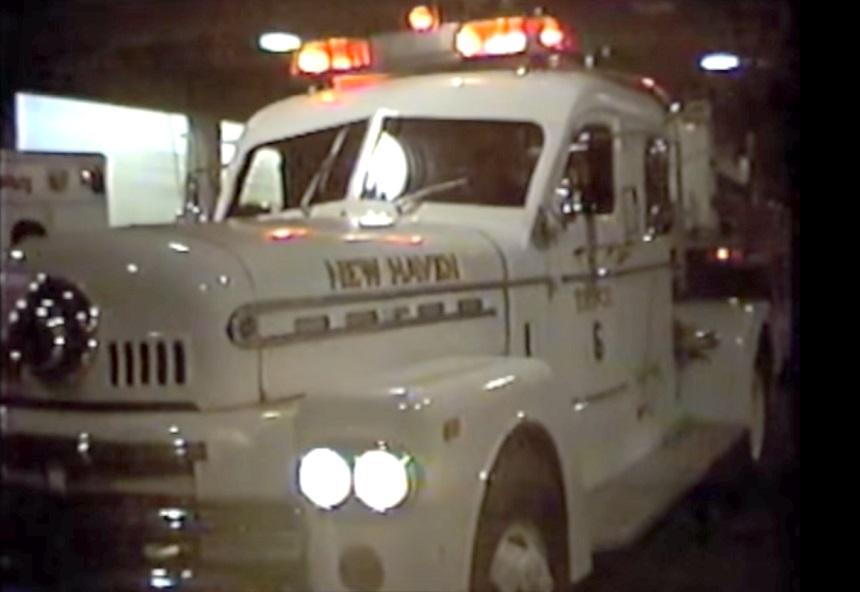 New Haven Fire Department's Truck 6, quartered with Engine 8 at Whitney Avenue and Bishop Street.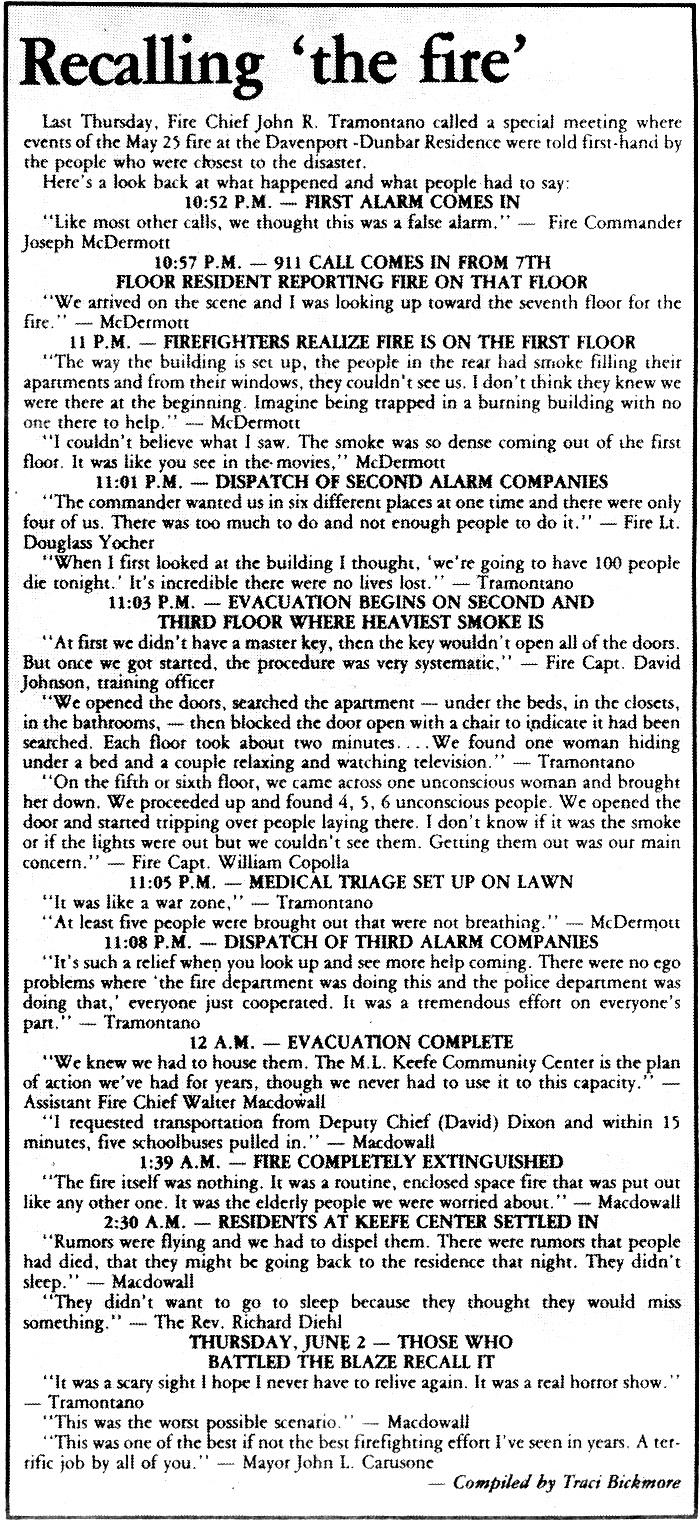 The Hamden Chronicle, June 8, 1988 (Courtesy of Shirley Mangler)
COPYRIGHT NOTICE

Unless otherwise cited or in the Public Domain,
all material on this website,
including all original photos, essays, articles and commentary published herein, are Copyright © 2009-2023 by the Hamden Fire Retirees Association, Inc., and may not be copied or republished in whole or in part without prior written permission of the Hamden Fire Retirees Association, Inc.

Official website of the Hamden Fire Retirees Association, Inc.
Website powered by Network Solutions®