The New England Hurricane of 1938

Shortly after the September 21, 1938 hurricane, Leslie H. Tyler compiled a booklet of 177 photos and illustrations, "The New England Hurricane" (© October 1938 - Leslie H. Tyler). Four of the photos were taken in Hamden by professional news photogtrapher, I.A. Sneiderman, who lived on Still Hill Road near where Station 9 is today.

The captions in quotation marks below each photo are as they appeared in Leslie Tyler's booklet.

Posted 9/3/10
I.A. Sneiderman photo
"This tree across Dixwell Avenue, Hamden, effectually blocked the road to Whitney Avenue." The building in the background was first thought to be the 1819 Jared Basset house at 2389 Old Dixwell Avenue, which became the Colonial House Restaurant. But our own Gil Spencer, also a Hamden Historical Society researcher, noted that Trommer's malt beer was carried by the Imperial Beverage Company, located where the Brown Stone House parking lot is today. Architectural features of the building in the background strongly suggest that it was the back of the old Sackett Hotel building, located at Whitney and Dixwell Avenues, that burned down in February of 1941. It was replaced eight years later by the Brown Stone House.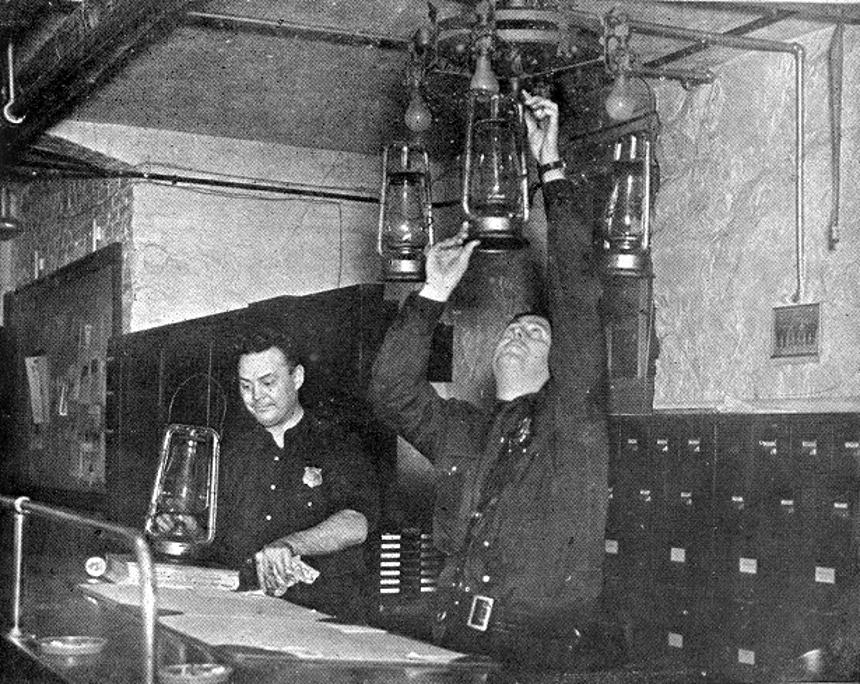 (Photo by I.A. Sneiderman)
"Hamden Police Headquarters preparing emergency illumination." Hamden Police Headquarters was located in the basement of Hamden Town Hall until 1952, when the new police headquarters was dedicated at 2900 Dixwell Avenue.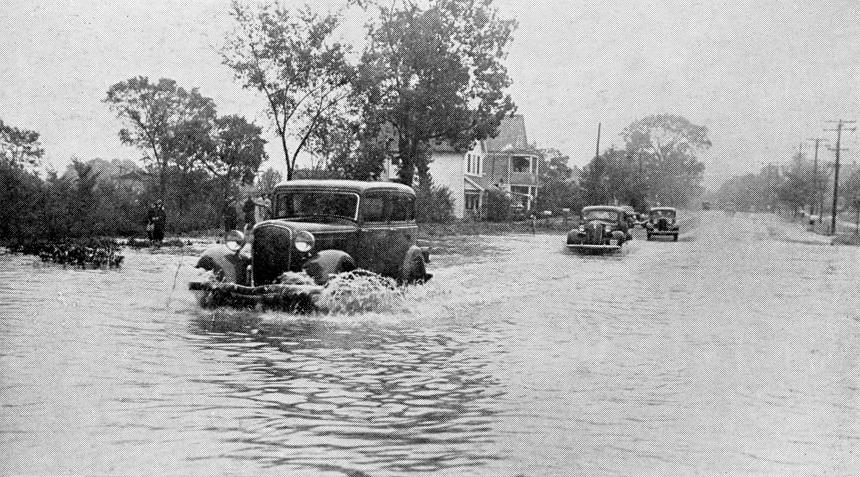 "Dixwell Avenue, Hamden, near the Hamden High School." (Photo by I.A. Sneiderman) These two houses are still standing as of 2011. Go to Hamden Then & Now.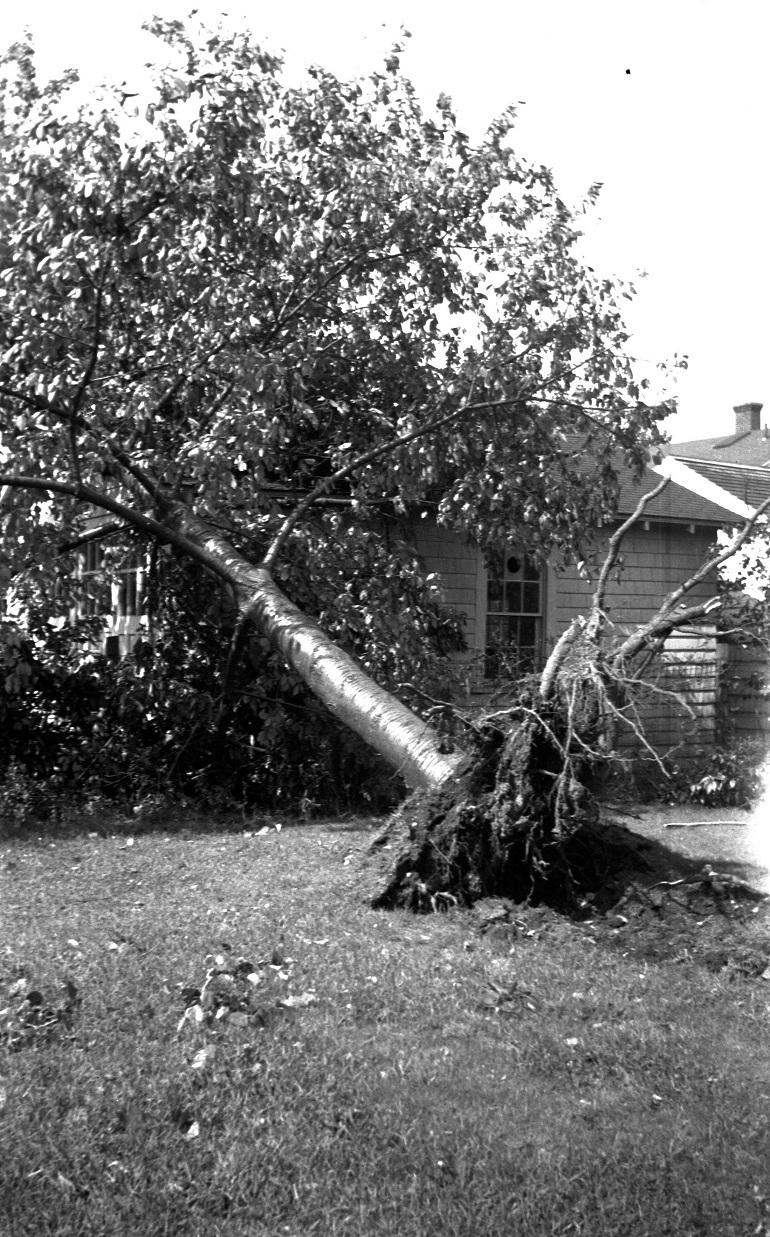 55 Putnam, three doors up from Station 3 (Photo by J. Schiebel)
A handful of significant hurricanes have hit Hamden since 1938, the next two occuring in 1944 and 1950. The practice of naming hurricanes began in 1954, the year Hurricane Carol hit southern Connecticut. The last significant hurricane to hit Hamden was Hurricane Gloria in 1985.
COPYRIGHT NOTICE

Unless otherwise cited or in the Public Domain,
all material on this website,
including all original photos, essays, articles and commentary published herein, are Copyright © 2009-2023 by the Hamden Fire Retirees Association, Inc., and may not be copied or republished in whole or in part without prior written permission of the Hamden Fire Retirees Association, Inc.

Official website of the Hamden Fire Retirees Association, Inc.
Website powered by Network Solutions®