Hamden Fire Retirees' Association
DAILY FLAG STATUS
CLICK here!







FRIDAY, AUGUST 3, 2012

Website is updated every Friday - Important interim updates will be posted when necessary



_____________________________________________________________________________________________________
_____
c. 1940 - Firefighter Clem Kammerer at Station 6 with 1924 Stutz 350 gpm pumper (Photo courtesy of Barbara LaReau)

We received the following email

in

late

May:

"My name is Barbara LaReau and I am researching my family history. I stumbled on your website and discovered some wonderful pictures of my great-grandfather, Clement Kammerer, on your website. He died when I was very young so I have no memories of him. Didn't even know he was a fireman until I did a Google search on the internet!"

The Hamden Firefighter pictured at left is Mrs. LaReau's great-grandfather, Clement Kammerer, who joined the Hamden Fire Department on January 29, 1928 and served until his

retirement on November 1, 1959.

We were happy to know that the HFRA website was helpful in Barbara LaReau's pursuit of family information and we

were

also very

happy to provide her with more photos of her great-grandfather.

Earlier this past week,

Mrs. LaReau

kindly provided this wonderful photo of her great-grandfather

in front of

Merritt Street Station No. 6, with the 1924 Stutz 350 GPM pumper

inside. The photo

would have been taken sometime before April 1942,

when the Stutz was retired.

Firefighter Kammerer worked with several

HFRA members who were on the job in the 1950s, including Richie Lostritto,

who remembers

him fondly. Firefighter Kammerer passed away on June 15, 1973 at the age of 78.



CLICK to enlarge

Thanks to John O'Hare for providing this scan of

an early department personnel roster, which was posted in each station in case off duty personnel had to be called in for a large emergency. Joe McDermott, who joined the department in May 1953, is the least senior member on this roster.

John O'Hare noted that this was the last department roster to be issued before he joined the department in November 1953, replacing Firefighter

Thomas

(Tim)

Cummins. Joe and John

both went the distance, retiring in September and October 1991, respectively. Both of them attend meetings of the HFRA.

Note that the platoon commanders were captains.

In November of the following year, the Board of Fire Commissioners summarily elevated the three captains to the new rank of battalion chief, and the three lieutenants

filled the captain vacancies. The three lieutenant vacancies remained for two more years. In 1956, Firefighters Francis Leddy, Robert O'Donnell, Paul Rosadina and William Hines were

then

promoted to fill the three lieutenant vacancies, plus one new slot that was created in anticipation of the creation of the B/C Training Officer's position.

T

he telephone numbers on this roster

we

re expressed

using the old SNET alphanumeric

exchange names

(CHestnut, ATwater, SPruce, etc.). Today (2018) none of the telephone numbers on this roster are still valid

for any of the families listed

. In the original 2012 posting, some numbers were still vavlid and had to be blacked out.

Originally posted 8/3/2012

Revised 7/23/2018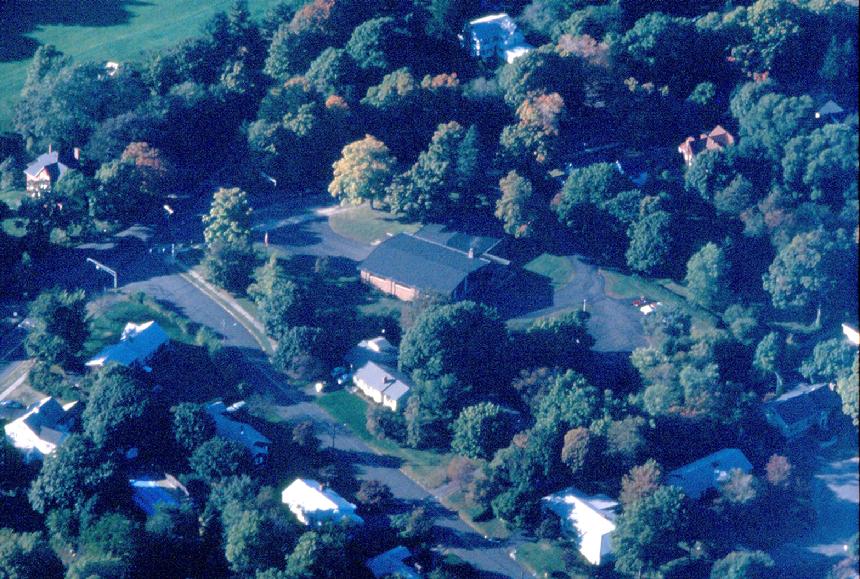 Here's an interesting photo of Station 3, taken on an early autumn day several decades ago from a plane piloted by Ed Doiron.
You have wisdom to share. We

have children who need it. Experience Corps is recruiting people age 55+ to tutor literacy with children in Hamden elementary schools 10+ hours a week during the school year. No teaching or tutoring experience is necessary and training is provided.

Volunteers also participate in fun community events. You must have a high school diploma or GED and be able to pass a background check and literacy screening. Small stipend with tuition help for children or grandchildren available.

For more information, please visit

www.experiencecorps.org

AARP Experience Corps - Greater New Haven is a program of the Agency on Aging of South Central Connecticut in partnership with United Way of Greater New Haven and Hamden Public Schools. This project is a proud member of the AmeriCorps National Service Network.

NOTE: The HFRA website welcomes the opportunity to

advertise

worthy programs that

help

members of our Hamden community.




Reilly's Restaurant, Christmas Day 1964 - Looks like Firefighter Milner Benham with an unidentified Mt. Carmel volunteer during overhaul. (Photo by Ed Doiron, Sr.) CLICK to enlarge
_____________________________________________________________________________________________________
_____
COPYRIGHT NOTICE

Unless otherwise cited or in the Public Domain,
all material on this website,
including all original photos, essays, articles and commentary published herein, are Copyright © 2009-2021 by the Hamden Fire Retirees Association, Inc., and may not be copied or republished in whole or in part without prior written permission of the Hamden Fire Retirees Association, Inc.

Official website of the Hamden Fire Retirees Association, Inc.
Website powered by Network Solutions®