Hamden Fire Retirees' Association






FRIDAY, JULY 22, 2011

Website is updated every Friday - Important interim updates will be posted when necessary






_____________________________________________________________________________________________________
_____
March 5, 1962
The year after the Deputy Chiefs (shift commanders) received a brand new 1961 Ford sedan, Chief V. Paul Leddy was issued a brand new white 1962 Rambler sedan, purchased from Goodman Motors for $2,971.50. The new car replace the 1956 Pontiac that was originally issued to former chief, Raymond C. Spencer. This was when the department was still in it's short-lived "white" period, which lasted from 1958 until 1965. Department records indicate that this car was junked by 1971.
Pictured (L-R) are Chief Leddy, Fire Commission President Elton Wetmore, and Stewart Goodman, of Goodman Motors in Hamden, which continued to sell American Motors autos until the 1970s.
Posted 7/22/11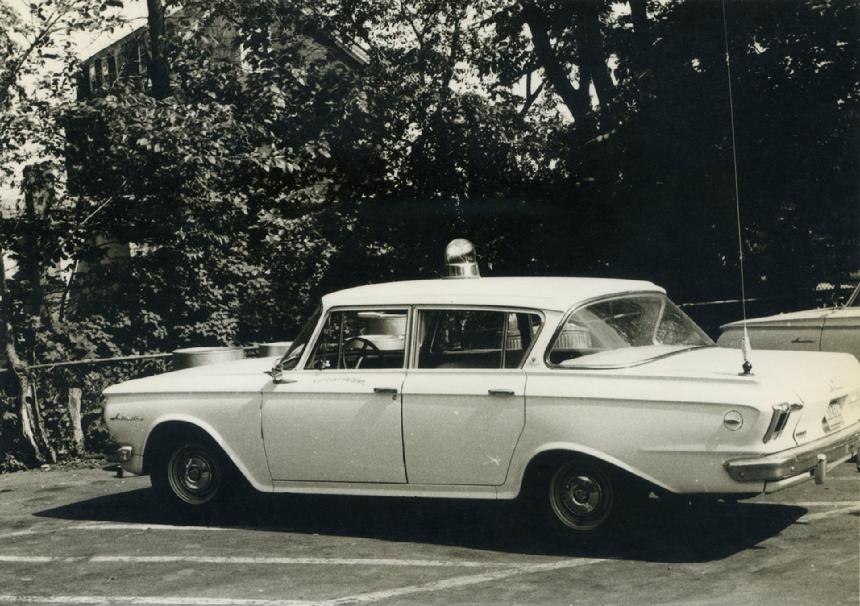 Car 40 - 1962 Rambler - A better photo
_____________________________________________________________________________________________________
_____
COPYRIGHT NOTICE

Unless otherwise cited or in the Public Domain,
all material on this website,
including all original photos, essays, articles and commentary published herein, are Copyright © 2009-2021 by the Hamden Fire Retirees Association, Inc., and may not be copied or republished in whole or in part without prior written permission of the Hamden Fire Retirees Association, Inc.

Official website of the Hamden Fire Retirees Association, Inc.
Website powered by Network Solutions®