106 Helen Street
Thursday, August 31, 2000

Three Alarms! Posted 8/29/10

On one of his annual trips back east ten years ago, Chan Brainard took some action photos of a three-alarm fire at 106 Helen Street. 19 full-size photos are displayed below. This was one of the last responses to a working fire by the 1965 Mack 750. "The Mack" was placed in service 35 years earlier on August 18, 1965. It was Engine 7 at the time of these photos.
Staff car in the foreground may be Car 4 (Training Officer), a 1988 GMC Jimmy with a storied past.
Haz-Mat unit on the left is the former Rescue 1, on a 1988 GMC chassis.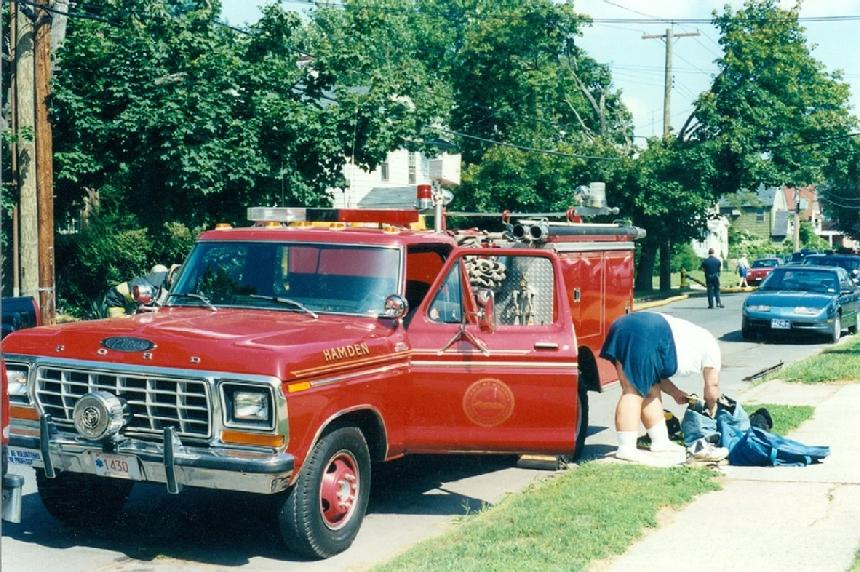 Engine 8 - 1978 Pierce 250 GPM Mini-Pumper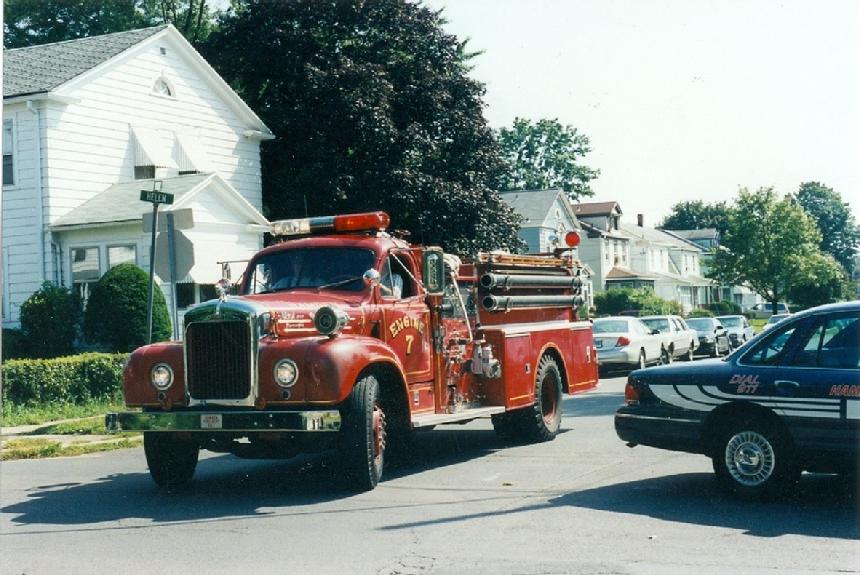 Engine 7 arriving on third alarm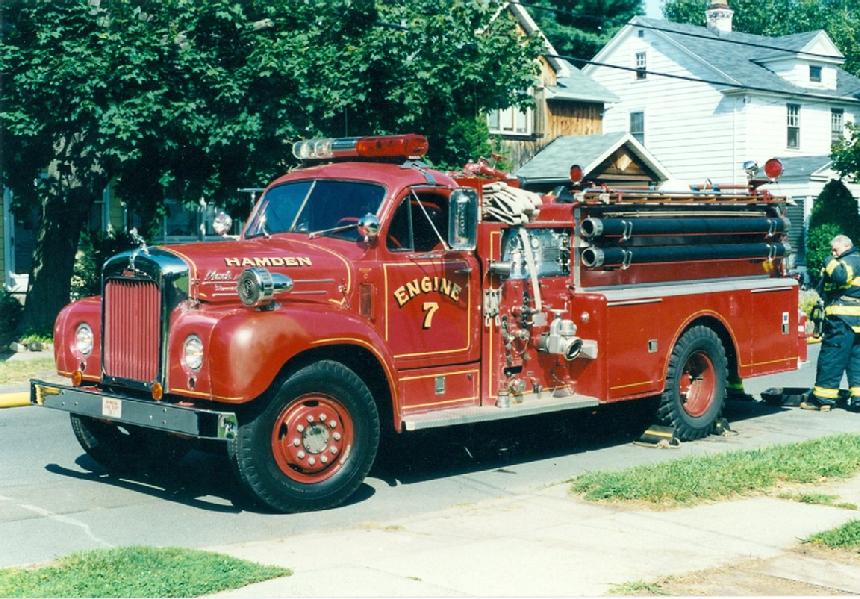 Engine 7 - 1965 Mack 750 GPM pumper - at 35 years, it was the longest serving first line piece in the history of the Hamden Fire Department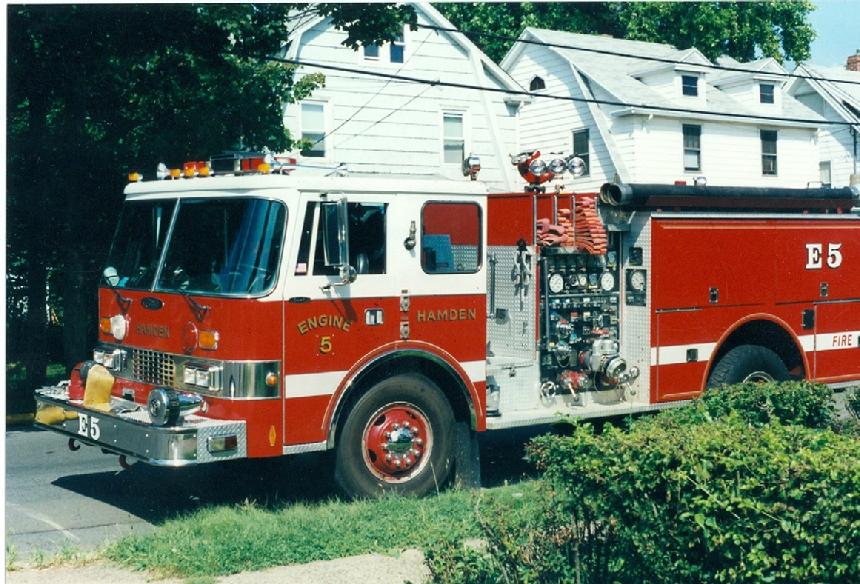 Engine 5 was one of two 1984 Pierce Dash 1000 GPM pumpers delivered in December 1984.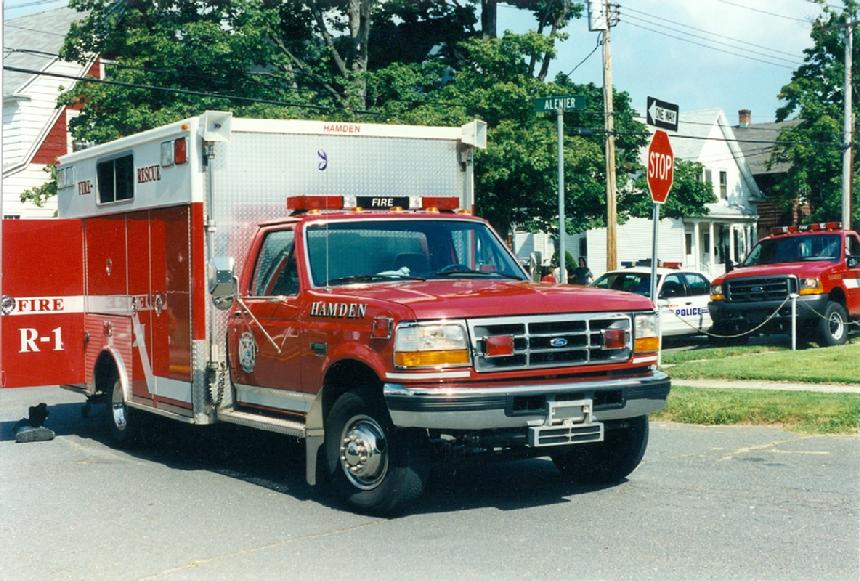 Rescue 1 - a 1998 Ford 3-D
COPYRIGHT NOTICE

Unless otherwise cited or in the Public Domain,
all material on this website,
including all original photos, essays, articles and commentary published herein, are Copyright © 2009-2022 by the Hamden Fire Retirees Association, Inc., and may not be copied or republished in whole or in part without prior written permission of the Hamden Fire Retirees Association, Inc.

Official website of the Hamden Fire Retirees Association, Inc.
Website powered by Network Solutions®