Hamden Fire Retirees' Association
Hamden F.D. Station 4 - Saturday, September 15, 2001
Hamden – This year marks the 17 year anniversary of the tragic events of September 11, 2001. The memories created by the attacks will never be forgotten. It is said that time is the great healer, but for those who are old enough to remember the tragedy of that day, we know that time has not healed, but only made us more compassionate for the individuals who have suffered and for those who protect the country we love.
In order to pay tribute to the emergency responders and civilians who lost their lives on 9/11 along with members of our military who have given their lives in order to protect our freedom, the Hamden Fire Department extends an invitation to the community to visit any one of its fire stations on Tuesday, September 11, 2011 between the hours of 10:00 AM and 3:00 PM.
Firefighters will be on hand to reflect upon memories of 9/11, demonstrate equipment and conduct tours of their station. Please join us in our quest to "Never Forget".
Hamden Fire Department Locations:
 Station # 2 71 Circular Ave.
 Station # 3 421 Hartford Turnpike
 Station # 4 2372 Whitney Ave.
 Station # 5 2993 Whitney Ave.
 Station # 9 245 Johnson Rd.
David A. Berardesca
Fire Chief
Town of Hamden
We will always remember our brother firefighters who made the supreme sacrifice, and the thousands of other innocent victims who lost their lives seventeen years ago on September 11, 2001.

Always keep them, their families and the FDNY in your thoughts and prayers.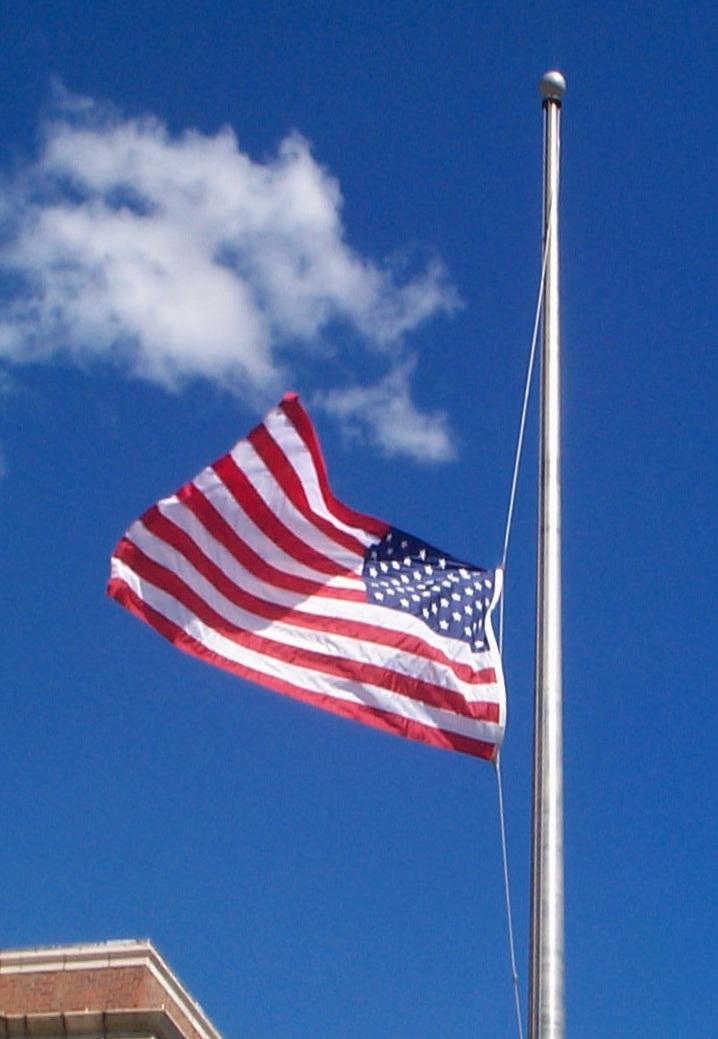 Town Hall - September 15, 2001
_____________________________________________________________________________________________________
_____
COPYRIGHT NOTICE

Unless otherwise cited or in the Public Domain,
all material on this website,
including all original photos, essays, articles and commentary published herein, are © Copyright 2009-2018 by the Hamden Fire Retirees Association, Inc., and may not be copied or republished in whole or in part without prior written permission of the Hamden Fire Retirees Association, Inc.

Official website of the Hamden Fire Retirees Association, Inc.
Website powered by Network Solutions®